Rebuilding Together Austin joins together corporate and individual donors, volunteers, contractors, civic and community organizations, and partners to improve homes and communities.
In the Austin area, over 350 homes have been improved since 2013.
The local affiliate is a member of a national network of Rebuilding Together affiliates that have achieved the results and impact listed below.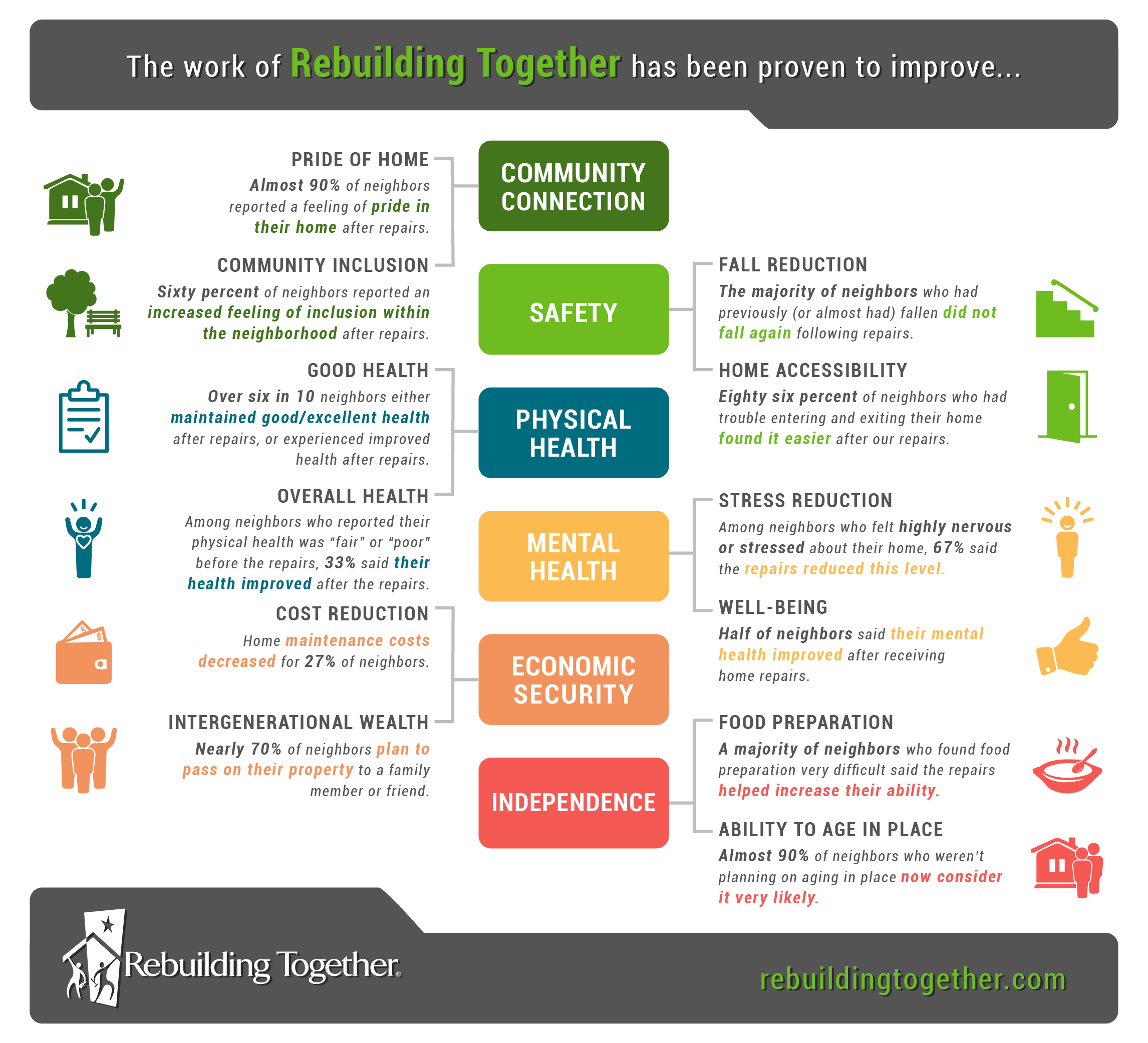 MEASURING OUR IMPACT